Sarah Catherine Nelson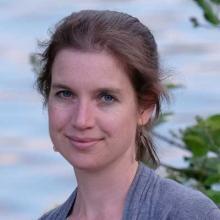 MPH Public Health Genetics
PhD Public Health Genetics
Education:
MPH in Public Health Genetics; Thesis: Mapping Metaphor: A qualitative analysis of metaphorical language in discussions of receiving exome and whole genome sequencing results PhD in Public Health Genetics; Dissertation: Third-party interpretation of personal genetic data: the tools, users, and implications for policymaking
Areas of Interest:
Direct-to-consumer testing
Raw data access
Third-party interpretation
Science, Technology, and society studies
Profile:
Sarah Catherine Nelson is an alum of the Public Health Genetics MPH and PhD progrmas and works as a Research Scientist in the Department of Biostatistics' Genetic Analysis Center. Her dissertation examines how customers of direct-to-consumer genetic testing are using their uninterpreted genetic data. Sarah writes about her dissertation work and related topics on her blog at myopenreadingframe.com(link is external).