Ellen Wijsman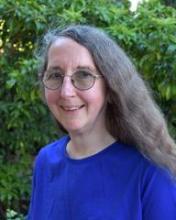 Professor, Medical Genetics, School of Medicine
Education:
PhD, Genetics, University of Wisconsin, 1981 BS, Biology, Michigan State University, 1975
Areas of Interest:
Statistical Genetics
Population Genetics
Genetic Basis of Complex Traits
Profile:
Ellen Wijsman's research is directed towards the development and application of quantitative methods for human genetic data, with an emphasis on efficient and computationally practical use of related individuals in pedigrees. Her applications are focused on research in the area of neurosciences. Projects include disorders such as Alzheimer's disease, autism, and learning disabilities, and make use of multiple levels of genomic data in the search of underlying genes that contribute to trait susceptibility.