Ron J. Whitener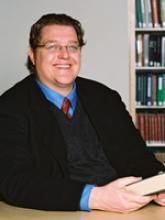 Assistant Professor of Law
Education:
J.D. 1994, University of Washington
 B.A. 1991, Evergreen State College
Profile:
Research interests:
Jurisdictional and ethical issues of public defense in courts of American Indian and Alaska Native tribal courts.
Legal, ethical and societal implications of research among American Indian and Alaska Native communities
The effect of fetal alcohol syndrome/effect, post traumatic stress disorder, traumatic brain injury and mental illness on American Indians/Alaska Natives compliance with probationary requirements in tribal, state and federal criminal systems.
Jurisdictional authority of federally recognized tribes and villages to regulate and control data collected by outside researchers and institutions.